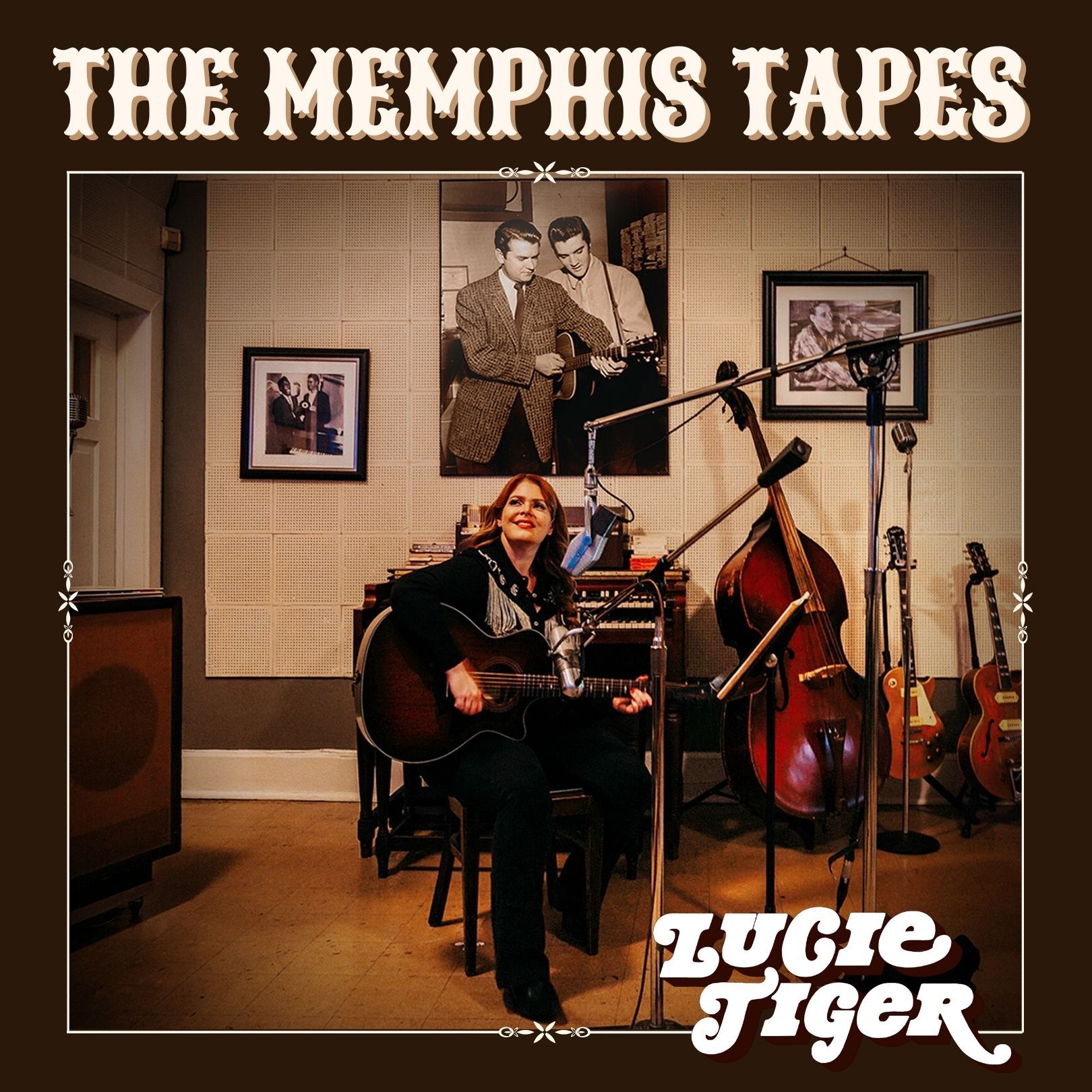 Released on September 23, 2022, The Memphis Tapes debuted at #7 on the Australian Independent Record Labels (AIR) Chart on October 3. 
A surprise album, here's an excerpt from the Press Release: Recorded at legendary Sun Studio in Memphis, 'The Memphis Tapes' features ten of Lucie's original songs. The studio's unique slapback/echo tape machine adds a vintage vibe that shines a light on the emotions in Lucie's lyrics and reveals her guitar skills.   
Working late into the night, it was easy for Lucie to take advantage of the warm, 'live' feel of the studio which had played such an important role in the early recordings of Elvis Presley and Johnny Cash.  
With producer Daniel Crockett at the helm, the tracks on this album are a departure from Lucie Tiger's usual recordings with their full band sound. The Memphis Tapes feature her songs exactly the way she wrote them. And, yes, she celebrated with a few late night Mint Juleps at the Hotel Peabody when she finished recording.
'The Memphis Tapes' was released on September 23, 2022.