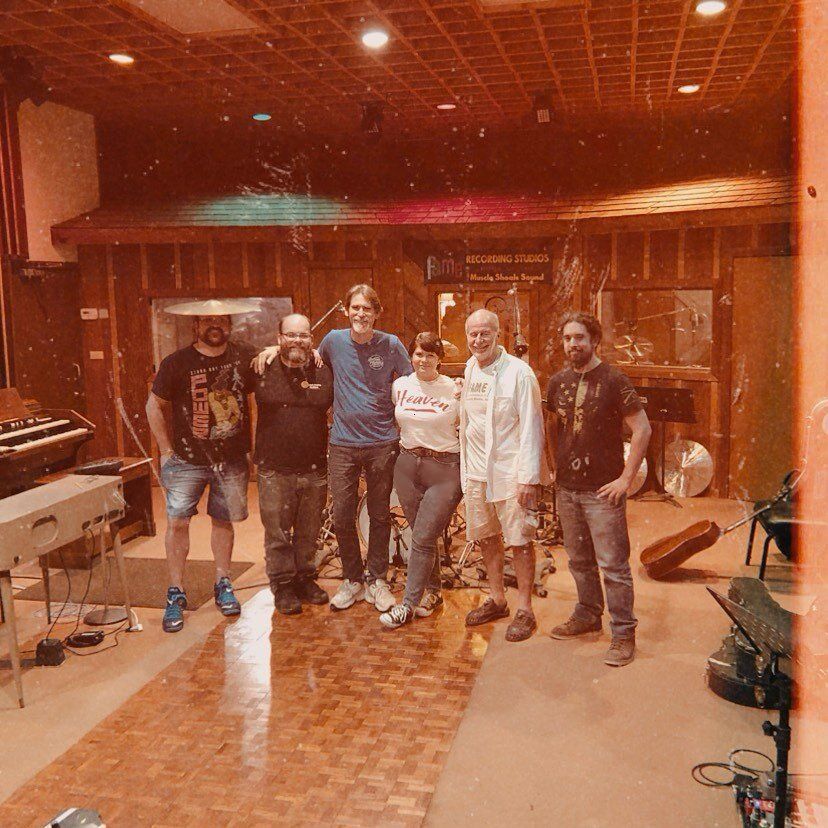 My roadtrip through the USA has come to an end but my goodness was it amazing! We hit a couple towns we'd been to before like Nashville, Chicago, Clarksdale and Memphis but we were also lucky enough to go to a couple places we'd never been to - Muscle Shoals was a big one for sure! We drove so much of it as well and for someone who absolutely lives for the open road it was honestly like living in a dream for two weeks. It couldn't have been better if we'd tried and the reason for that was all of the people we met. Every single one of them made our trip a thousand times more fulfilling and warm and exciting. It wouldn't have been the same without all of you! So a big thank you to all of the people who made my tour in the USA unforgettably amazing: 
Chicago
Michael Heidemann & the amazing musicians at Bill's Bar 
The Hooten Hallers 
Eric at Uncommon Ground 
Nashville
Lucas & Jenny Barela 
Austin Atwood 
Shaylee Young 
Muscle Shoals
Patti Boatwright 
John Gifford III 
Bob Wray 
Will McFarlane 
Justin Holder 
Joey DiTucci 
Memphis
Ples & John at Sun Studio 
Clarksdale 
Tameal & Stacey at Ground Zero Blues Club 
Ronnie Drew 
Roger Stolle 
Whoever makes them damn good pancakes at Grandma's House of Pancakes! 
And huge thanks to Zena & Rory O'Connor without whom this trip wouldn't have been possible!